We love a good love story and this one really is magical. The following blog is a personal account from the bride and all images belong to Samantha Ohlsen Photography. Read the blog post below or at https://www.samanthaohlsenphotography.com.au/
The Lagoon Wollongong Wedding
It was February 2009 and I had found the man who gave me butterflies. We had met a month ago and we both knew – as cheesy as it sounds – that something was just right about us. We decided to make it official on the 13th February 2009. After an amazing two years we thought 'why not be adventurous?' and climb the harbour bridge, so we did exactly that on the weekend of our anniversary. The day was spectacular but the night felt like it wasn't going our way – we couldn't get a place at a restaurant, then it started to rain so we ended up at the closest McDonalds. The next morning it was drizzling but we decided to head out of the gap, as the instructor from our bridge climb recommended it, because the amazing views show the only way in and out of the harbour. As the day went on we walked around and took in everything. As I was standing on the highest rock I could find, hoping to see everything of the harbour, I turned and seen Gavin on one knee! He was telling me that he knew from the first moment he had seen that me this was right. As I said yes to him, my world stopped and I was overcome with so much joy that the man that gave me my first butterflies was going to become my husband.
As the years passed we moved into our first home and we welcomed our beautiful daughter Ashlynn a month early in May 2013. She fulfilled our lives but made me more determined to want to get married, as I wanted to make our little family whole. I wanted us all to be Grahams. At this stage I thought I wanted it all, an extravagant wedding with a ball gown and everything over the top but that was all going to change.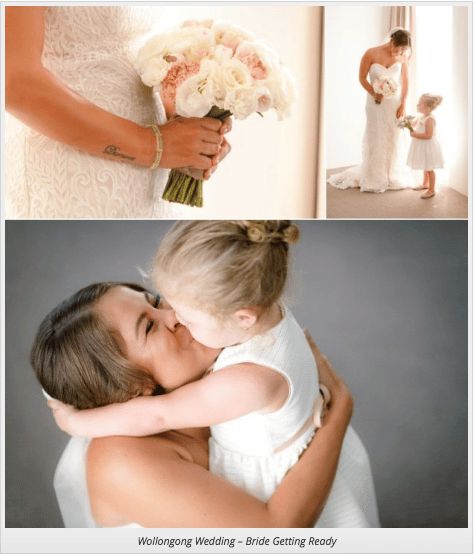 Over the next two years, becoming a family changed me. I love my life so much more but I didn't take anything for granted anymore. I started relaxing, as did my idea of marriage, as well as my whole thought process of what a wedding should be and what it really meant. I realise this day isn't about a fancy dress that cost a gazillion dollars or an over the top decorated room that was never going to be noticed. Rather, it was about my fiancé and I becoming one and making my family complete. It was about the happiness I have and celebrating with my nearest and dearest.
Almost two years later we welcomed our little boy Kayden into the world, and what a story he was! Born in a car and delivered by his father, it was certainly an experience. But how beautiful it was! He was the first to hold his son, who was the only boy to now carry his last name into the next generation. Our world was wonderful, we had two beautiful healthy children and our love had only grown stronger as we felt we could accomplish anything. That's when Gavin told me that it's time we get married. I couldn't have been happier, as we were joining our family, and we would all be the same. So my planning started…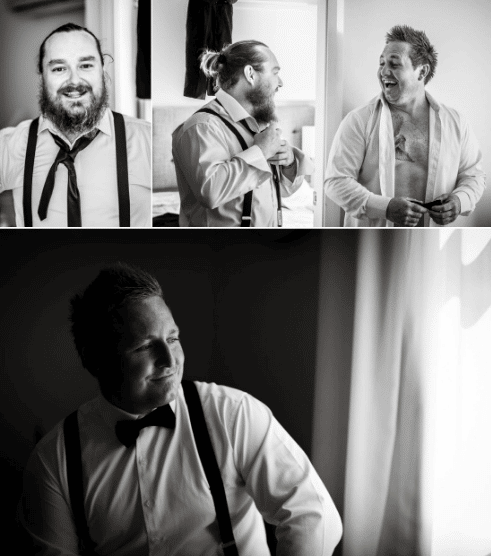 The year was a rollercoaster because we lost a few loved ones. But it only made me more determined to make this day about the thing that matters the most – our love and happiness, not only for us but those around us too. So we headed down to north Wollongong and found our wedding reception. The Lagoon was perfect – the atmosphere was relaxed, beautiful and overall it was simply us. That is also the place we met our wonderful photographer Samantha Ohlsen, and after seeing her albums how could you say no! The planning was going great I had picked my venue, photographer, my amazing bridal party but next up is what scared me most: my DRESS! I kept looking online and couldn't find anything in Australia that I liked. I always said no lace but as my perception of a wedding changed, so did my dress. That was when I found Maggie Sottero. Best of all they had a flagship store in Sydney at Abbey Bridal, so I called the store and made my first appointment. I took my mum and dad that day… I think my dad was more excited than I was! I walked into the store and there it was right in front of me: the Mirian dress. It had just been put on a mannequin. It was amazing: ivory lace with a gold underlay and colour, which was a must. It was covered head to toe in lace but the lace was different, with a modern twist, which was perfect because I didn't want it to be typical. It was sweet heart, which is a go to for me with dresses, so I was comfortable. As I walked out in the dress it just felt right. I wasn't scared and I didn't want to put anything else on, plus when I turned around I saw my mum cry, so I knew it was definitely it. I felt relieved that the hardest thing was done.
Next up were the flowers, which I thought were one of the most important aspects of the wedding, as they just add something so special. I originally had a florist but moved onto Abby from Mazzika Events. She was so easy to work with and was happy to do whatever I wanted, even trying to get imported flowers for me. When she couldn't get those she showed me David Austin's and they were so beautiful. I put all my trust into her and she came through completely. We didn't see the flowers till the day of the wedding, but all I can say is that they were sensational! Even more than I thought I was going to have.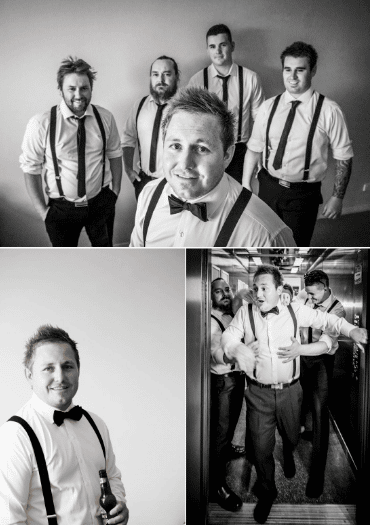 Everything else ran smoothly. We got the suits for everyone in one place and the only issue we had there was deciding on a colour. We also had Gavin's one request – Kombi vans – which worked out well as it held our bridal party perfectly. Frank was lovely and Kombi-style vans were a perfect touch to our beachside location. We had flowy bridesmaid dresses which integrated perfectly our laid back venue, and the whole feel we wanted for the day.
THE DAY WAS UPON US… We had stayed down in Wollongong the night before, and I felt as calm as possible. In fact, it felt like any other day, so I had no nerves. Make-up and hair ran so smoothly it was done over an hour early. I even spoke to my husband-to-be, and everything with them was great too. Sam arrived around 1pm with two other photographers, and I felt so much at ease taking these photos as I was just so happy my day was finally here after five years of being engaged. As I slid my dress on with the help on my mum and bridesmaids I was just more excited. It was even more exciting as our children were a part of our day. Ashlynn was with me, and Kayden with his dad. Within hours I was to be married – I was to be a Graham, and I was to be celebrating my family becoming united and whole. As I stepped into the black and white Kombi with my dad (who would be walking me down the aisle), my beautiful daughter (who was my flower girl), and my best friends as my bridesmaids, I started to get nervous.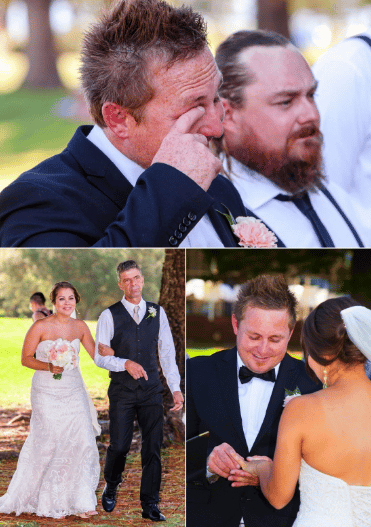 With minutes we were at the ceremony I remember getting out of the car an saying to my dad as we had a moment "I want to cry, it's finally real! I'm getting married". Then it was time – I was staring straight into the eye of my husband-to-be, and I cried. I couldn't help but well-up as all I saw in his beautiful blue eyes was his love for me. His tears showed me that 'this is right, this is perfect; you are who I'm meant to be with'. Our ceremony at The Lagoon was filled with tears and laughter, as Gavin was so nervous he kept forgetting his words.
After the ceremony we had our photos and who could have asked for a better day! The sun was beaming down even though it forecasted rain. It showed that the ones we lost were looking down on us, and were as happy as we were. It was exactly the way I planned it to be – it was perfect, because we were happy. The Reception was also at The Lagoon and they did an amazing job to capture the spirit of Gavin and I. It was pretty relaxed and everyone was joyful, so what more can I ask? I couldn't have been more thankful as the Lagoon staff did a great set up. And the food! How could anyone complain? No one left hungry, that's for sure. Also the place looked beautiful with the flower arrangements by Abby from Mazzika Events on each table.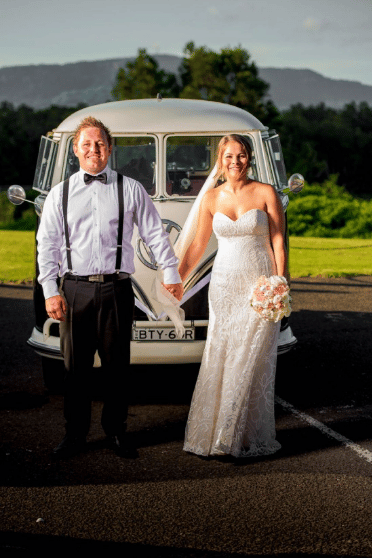 As we reached speeches that melted our hearts, the memories made and shared gave us a laugh. The night was great – people were talking with each other laughing and have a nice drink. Best of all we all got to dance the evening's feast off. We added to the laughter by having a 'Love and Laugh' Photo booth to capture all the silly moments of each guest. The night flew and next thing we knew it was time to stay goodbye through our farewell tunnel of all the people that mean the most to us, and who have touched and changed our lives by just being themselves. Nothing can compare to this amazing day. It was worth the wait.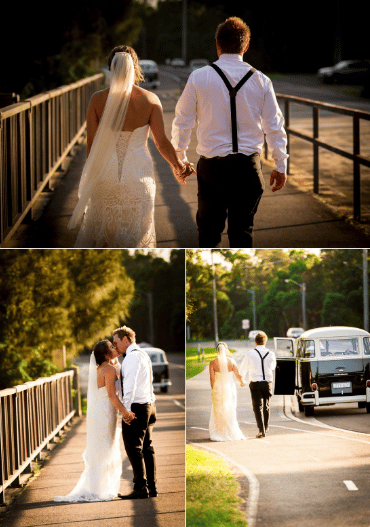 MOST OF ALL… Who can complain about having a relaxing wedding filled with love and happiness just from being with all the people that matter most to me, especially my husband and our beautiful children. This day was more than you can even dream of, but it's not a day to stress about, as you end up over thinking and missing moments. I'm so glad I got to take in every moment and enjoy the process, as everything happens for a reason. My reason was to celebrate my family and my love for the one man who has changed my world for the better.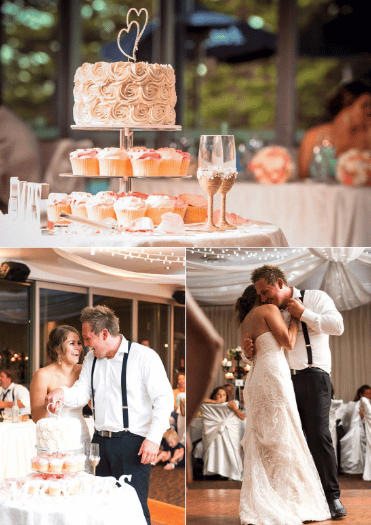 I found that when you focus on the positives and take everything in your stride, your day becomes perfect. It becomes about what it's really meant to be about: celebrating a love that brings joy to the husband and wife, but also celebrating the amazing people that have helped them along the way.