There were a few considerations Ashlea and Luke Lovisa had to keep in mind before choosing the perfect venue for their perfect wedding.
VENUE
First, this adventurous couple love the outdoors, the beach and have explored vast amounts of Australia's beautiful coastline. In fact, Luke got down on one knee to propose to Ashlea (with the most beautiful ring she could have imagined) while on a walk in Bundeena National Park. Their wedding venue had to reflect this passion.
So after a tour of the Lagoon Seafood Restaurant and surrounds, Ashlea felt the location was unparalleled.
"We looked at countless centres from North Sydney down into the Shoalhaven," Ashlea said, "and in my opinion, this is the most beautiful and natural location on the map."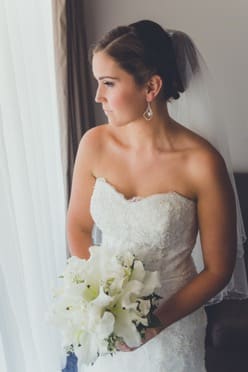 FOOD
Second, the groom's family are vibrant Italians for whom quality food at any occasion is a must.
Luke and Ashlea's Lagoon wedding menu started with mixed seafood platters and pasta, followed by mains of local flathead and veal prime rib, and finished with Crème Brule and seven-layer chocolate cake.
Ashlea knew it was going to be quality from the pre-wedding tasting but felt it exceeded expectations in look and taste on their special day.
"The service was incredible!" Ashlea said, "Luke and I had our own server who ensured no matter what, we had a drink in hand or a mouthful of food. This was fantastic as I'm sure with many weddings, the bridal party get very few opportunities to eat throughout the big day."
"Everyone was so happy with the food and have said to me that it was not only the best food they have had at a wedding but ever in a restaurant."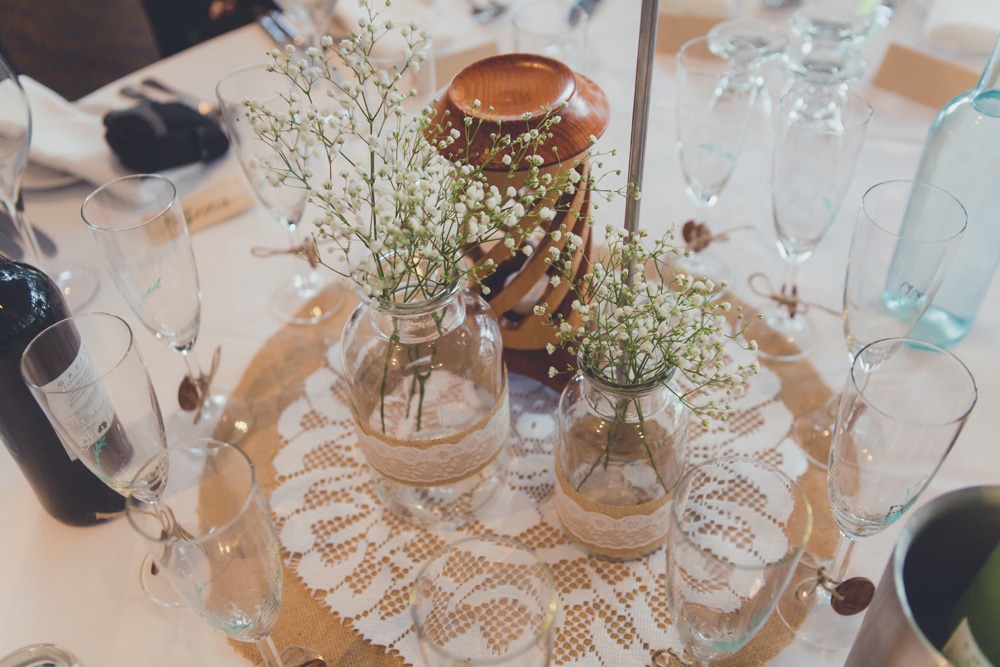 ATMOSPHERE
And finally, a good dance floor was essential, as Ashlea's family are self-confessed party animals!
An incredible Chinese dragon-dance set things off, followed by the Dirty Dancing 'lift' routine performed by the couple, and then the old favourite the Nutbush had the dance floor spilling out onto the private outdoor terrace. It's no wonder Ashlea and Luke Lovisa's guests commented that they had "never seen a wedding dance floor so fun and full all night."